Bridge Rentals is specialised in supplying non-hotel inventory to leading Asian OTA's.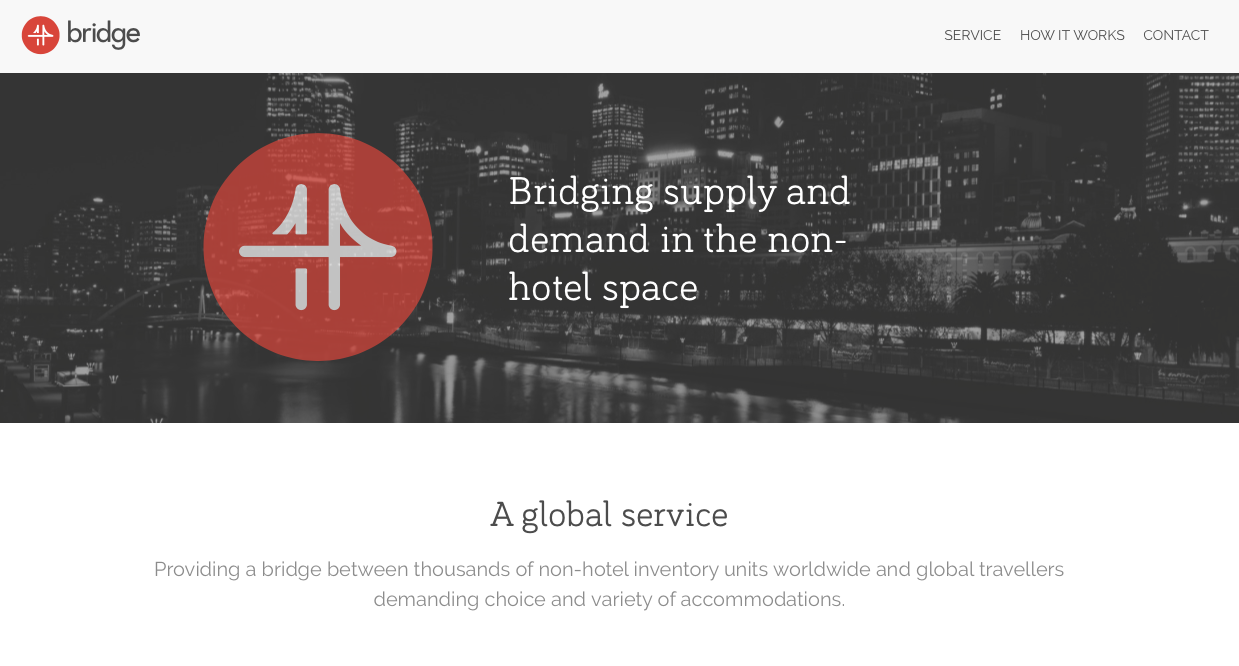 Who are they?
Our network of distribution partners enables hosts to reach markets that otherwise might be difficult to reach for them. Therefore it increases their international exposure.




Bridge's top sales markets are located in Asia with a strong focus on China. Bridge's API feed is available in the following languages: Chinese (Simplified), English, German and Spanish.

What is synched?
Bookings
calendars
Prices
Photos
property info
Accepts rentals in
Worldwide
Gets more bookings from
N/A
Payment questions
How much commission does the Channel require?
15% of the total booking minus cleaning
Does the Channel charge the client?
yes, total amount
Does the Channel send confirmations to the client?
yes, after inserting a booking
cancellation questions
Which cancellation conditions does the Channel use?
you can choose a policy on the Channel's website
Does the Channel enforce the cancellation's conditions?
yes
Is the Channel's commission used as cancellation compensation?
never
Does the Channel allow you to decline bookings?
no
Download Masters of Distribution PDF with all this information.