The first platform available for seasonal rental, focused on people with reduced mobility (elderly, pregnant women, disabled ...) and their families, friends, co-workers ..... We offer national and international guests, with quiet profiles, they need additional services and are looking for quality. Bydays is an open portal where all properties are welcomed, any level of accessibility, will be accepted.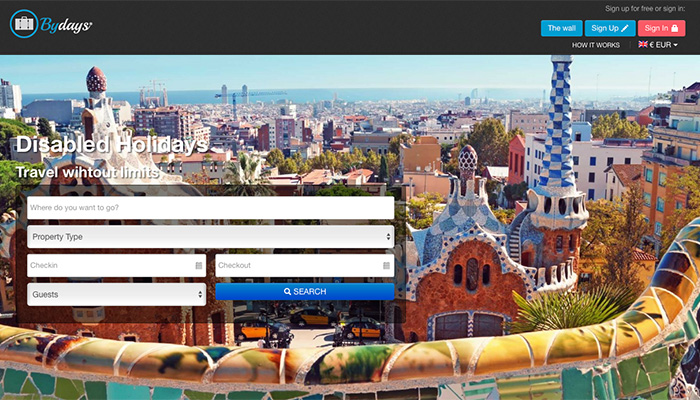 Who are they?
Our mission is to find the right host for your space.



Thanks in advance for choosing us as partners and we're available for any questions you may have
What is synched?
Bookings
calendars
Prices
Photos
property info
Accepts rentals in
Europe
Gets more bookings from
N/A
Languages supported
Spanish
Payment questions
How much commission does the Channel require?
5% of the total booking
Does the Channel charge the client?
yes, their commission, pre-payment, total amount
Does the Channel issue invoices to the client?
no
Does the Channel transfer monies to the owner?
always, 24 hours after arrival, via, PayPal, Bank Transfer
Does the Channel need an invoice from the owner?
no
Does the Channel send confirmations to the client?
yes, after inserting a booking
cancellation questions
Which cancellation conditions does the Channel use?
yours
Does the Channel enforce the cancellation's conditions?
no
Is the Channel's commission used as cancellation compensation?
never
Does the Channel allow you to decline bookings?
no
Download Masters of Distribution PDF with all this information.