We sell vacation rentals apartments online since 1997. Started with RomanReference.com, leader website for Rome vacation rentals, and we are now dealing with vacation rentals in over 220 destinations throughout Europe and the USA. We practise transparency.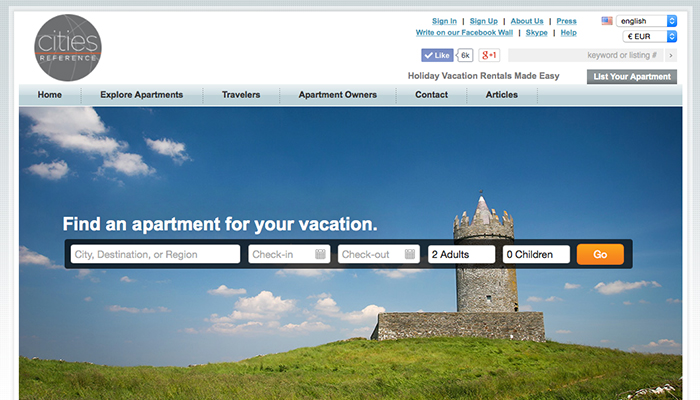 Who are they?
The prices you see online are final and all-inclusive of taxes and commissions. No hidden fees, there is an allowance for the utilities which is more meant to nudge the clients toward an Eco sustainable attitude than to overcharge them in anyway (only 4% of short rental clients are charged a difference on utilities upon check out). Sustainability being part of our mission statement.

Prices are dynamic and take into account seasons, last minute discount, rather than longer periods or fewer people in your party. On search results you'll be able to see exactly how much you're saving by choosing a longer period or a low season rental.
What is synched?
Bookings
calendars
Prices
Photos
property info
Accepts rentals in
Worldwide
Gets more bookings from
N/A
Payment questions
Does the Channel charge the client?
yes, their commission
Does the Channel issue invoices to the client?
yes
Does the Channel transfer monies to the owner?
never
Does the Channel send confirmations to the client?
yes, after inserting a booking, to communicate arrival details, to ask for the remaining payments
cancellation questions
Which cancellation conditions does the Channel use?
their own
Does the Channel enforce the cancellation's conditions?
yes
Is the Channel's commission used as cancellation compensation?
never
Does the Channel allow you to decline bookings?
yes
Download Masters of Distribution PDF with all this information.