Dormis is a young and enthusiastic company which allows to list property all over the world absolutely for free. We invite you to come and try Dormis now!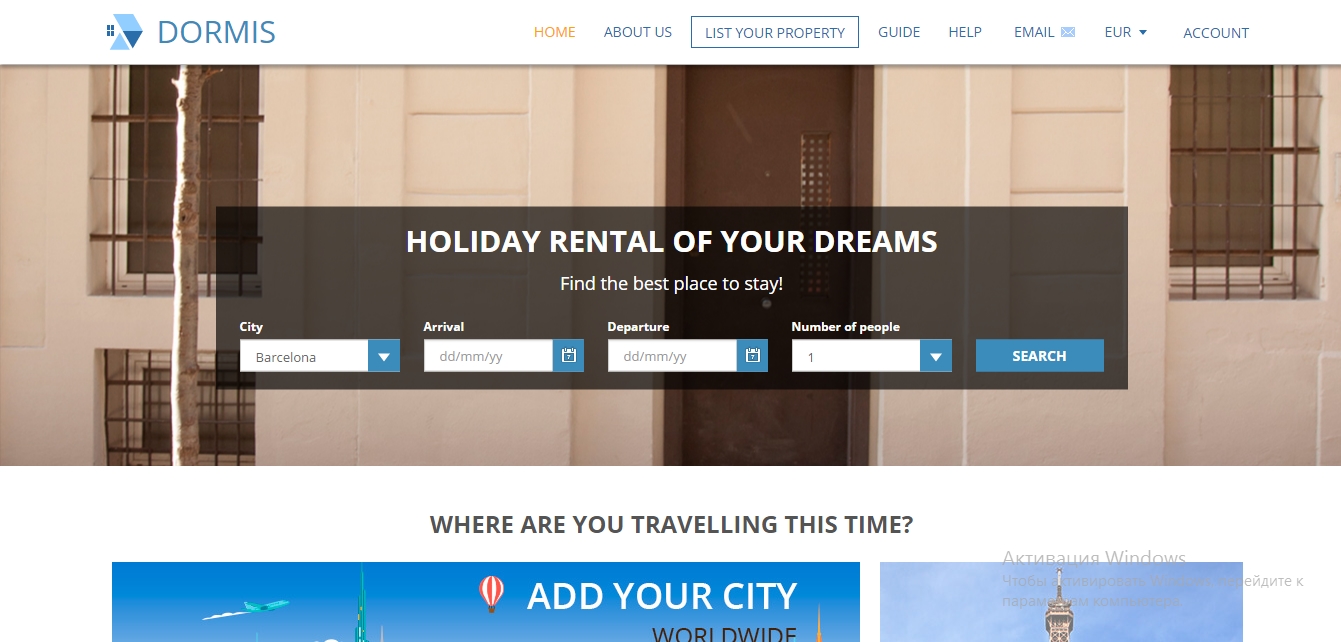 Who are they?
Here is Dormis, an agency that started from Barcelona and now allows to list properties all over the world. We will be happy to welcome you on board!

We offer the best service and customer support! Low fees, instant booking and individual approach to each customer are definitely our strong sides. Whether you own one or multiple properties, you can rely on us and feel safe about your listings. Listing property on Dormis is free of charge. No hidden charges, we only take 10% of booking cost as our commission, and it is paid by your guest to confirm reservation. Full online payment is also available (contact our support team to enable this option).

Just click "Add channel" next to Dormis on your "Channels" tab in your Rentals United profile. All your property data including rates, descriptions, pictures and calendars will be synchronised automatically. You don't have to register on our website or do anything at all! Just sit back and enjoy receiving more bookings.

What is synched?
Bookings
calendars
Prices
Photos
property info
Accepts rentals in
Worldwide
Gets more bookings from
Barcelona, London, Dublin
Languages supported
English
German
Spanish
Italian
Russian
Payment questions
How much commission does the Channel require?
10% of the total booking minus cleaning
Does the Channel charge the client?
yes, their commission
Does the Channel issue invoices to the client?
yes
Does the Channel transfer monies to the owner?
never
Does the Channel send confirmations to the client?
yes, after inserting a booking
cancellation questions
Which cancellation conditions does the Channel use?
you can choose a policy on the Channel's website
Does the Channel enforce the cancellation's conditions?
no
Is the Channel's commission used as cancellation compensation?
never
Does the Channel allow you to decline bookings?
no
Download Masters of Distribution PDF with all this information.