Flat4Day is the largest network of vacation rentals, holiday homes, furnished apartments and villas in Europe, Turkey and the Middle East regions.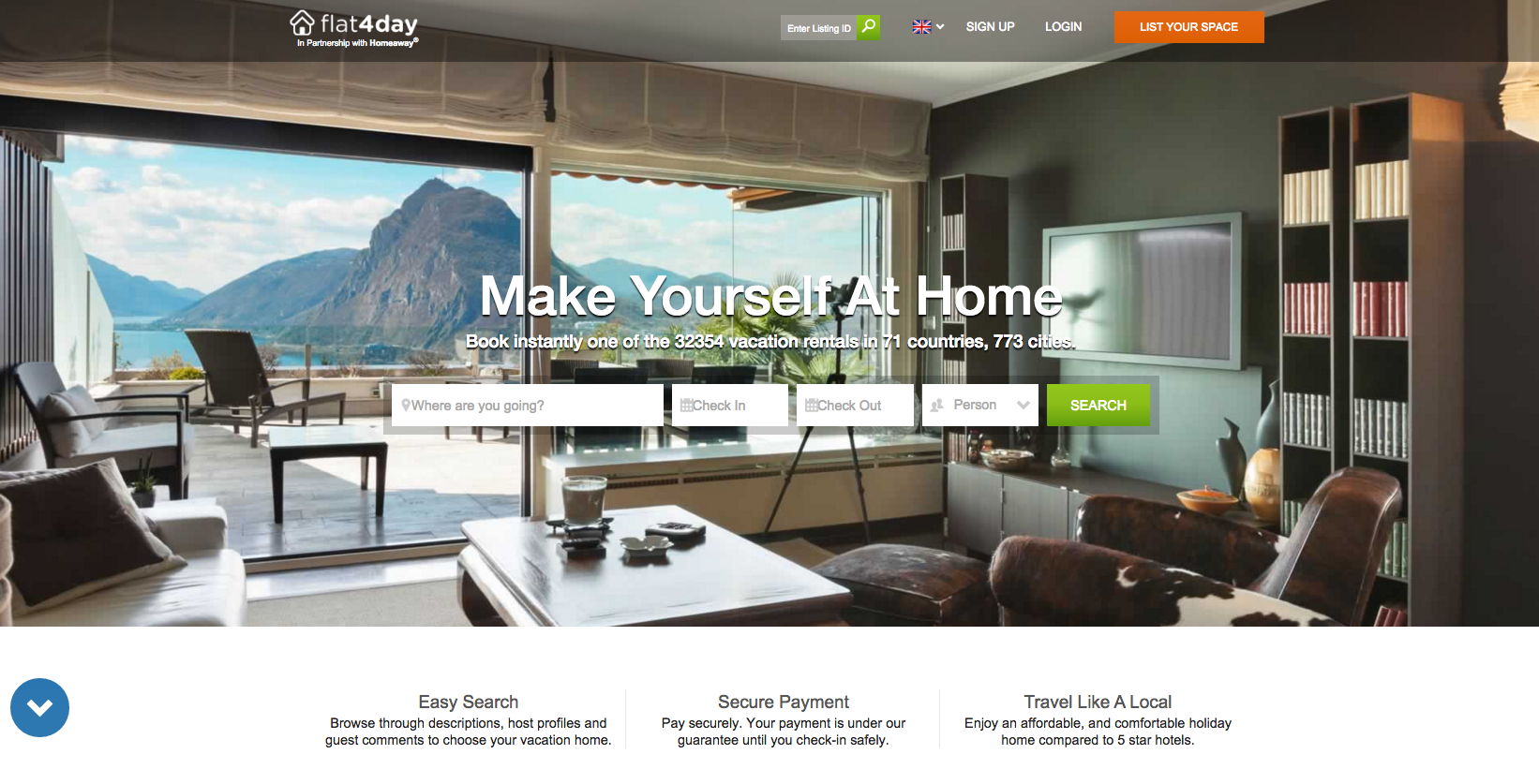 Who are they?
Our mission is to connect millions of international travelers with local home owners or property managers from the EMEA region.

Travelers can instantly view and book out of thousands of available vacation homes in over 71 countries around the world, including Turkey, Spain, Italy, France, Portugal, England, Russia, Ukraine, Croatia, Greece, Poland, Czech Republic, Hungary, Netherlands, Malta, Germany, Austria, Morocco and UAE. Traveler can pay online safely 24/7 and enjoy their stays with the Flat4Day reservation guarantee in a convenient, comfortable and affordable way.

As a host or property manager, you can list your property for free and start receiving reservation requests from around the world. There are no commissions charged to hosts on a reservation basis, as our fees are recouped from travelers.
What is synched?
Bookings
calendars
Prices
Photos
property info
Accepts rentals in
Worldwide
Gets more bookings from
N/A
Payment questions
Does the Channel charge the client?
yes, total amount
Does the Channel issue invoices to the client?
no
Does the Channel transfer monies to the owner?
always, 24 hours after arrival, via, PayPal, Credit card, Bank Transfer
Does the Channel need an invoice from the owner?
no
Does the Channel send confirmations to the client?
yes, after inserting a booking
cancellation questions
Which cancellation conditions does the Channel use?
yours
Does the Channel enforce the cancellation's conditions?
yes
Is the Channel's commission used as cancellation compensation?
never
Does the Channel allow you to decline bookings?
no
Download Masters of Distribution PDF with all this information.