Handiscover is the world's leading accommodation online booking site dedicated to people with limited mobility, with properties in 20 countries.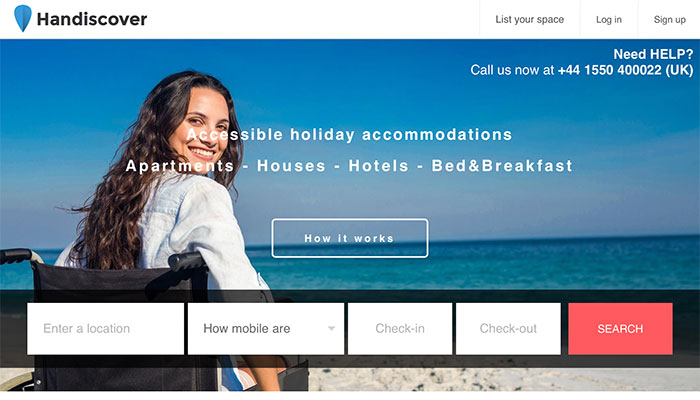 Who are they?
Focus has been on Spain, UK, France and Adriatic but the goal is now to broaden our reach both in Europe and the rest of the world. With almost 20% of the population being either affected by mobility issues, either due to a disability or age, there is a substantial potential for bookings. We combine both vacation rentals (apartments and houses) and smaller hotels/B&B. Our own and unique classification system of accessibility is being driven by an algorithm. You are only required answer our short accessibility questionnaire for each property and your property will be categorised. That way you never risk to over-promise to guest. As long as you do not have more than 15 steps to enter, or within, your property (to reach bathroom or bedroom) it will qualify for being featured on Handiscover. We also require some specific pictures that are mandatory to publish the property, like entry to the property, toilet seat, shower etc
What is synched?
Bookings
calendars
Prices
Photos
property info
Accepts rentals in
Worldwide, Spain, United Kingdom, South Africa
Gets more bookings from
N/A
Payment questions
Does the Channel charge the client?
yes, total amount
Does the Channel send confirmations to the client?
yes, after inserting a booking
cancellation questions
Which cancellation conditions does the Channel use?
you can choose a policy on the Channel's website
Does the Channel enforce the cancellation's conditions?
yes
Is the Channel's commission used as cancellation compensation?
never
Does the Channel allow you to decline bookings?
no
Download Masters of Distribution PDF with all this information.