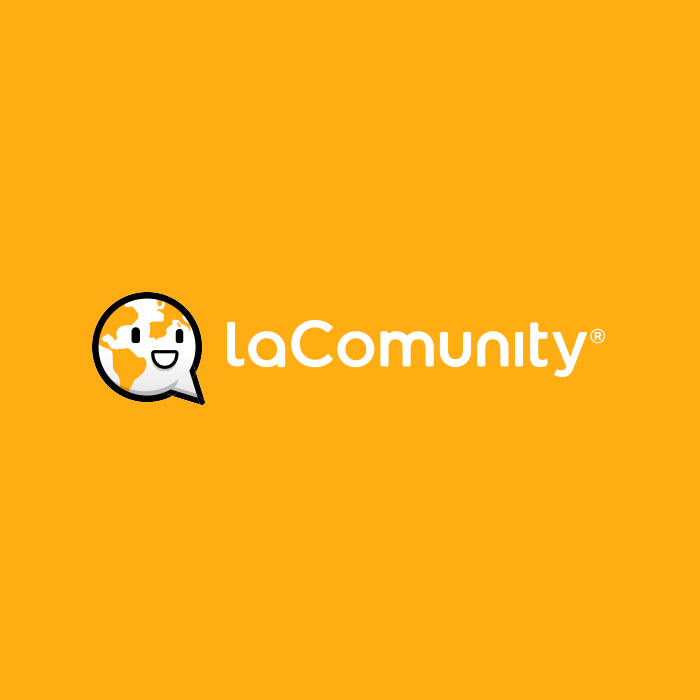 Instead booking of quality apartments and houses, managed by professionals only.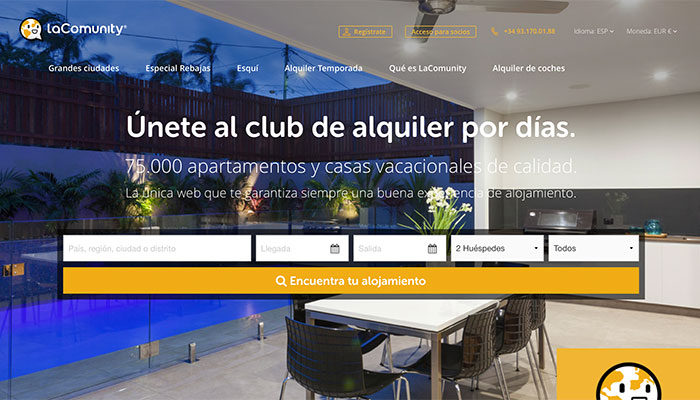 Who are they?
We represent 75,000 apartments, houses, boats and unique places around the world. Our strongest destinations are: Barcelona, Menorca, Formentera, Madrid, Málaga, Paris, Londres, Roma, Buensos Aires and Chile. LaComunity is one of the vacation rental leaders in Spain and one of the largest in Europe. By the end of 2016 we aim to be the largest global portal in terms of numbers of holiday homes on "instant booking". Advertise with us today via Rentals United, choose your cancellation policy and get paid on the day of arrival
What is synched?
Bookings
calendars
Prices
Photos
property info
Accepts rentals in
Argentina, Amsterdam, Barcelona, Bilbao, Madrid, Washington, Colombia, Chile, Málaga
Gets more bookings from
N/A
Payment questions
How much commission does the Channel require?
12% of the total booking
Does the Channel charge the client?
yes, their commission, total amount
Does the Channel issue invoices to the client?
yes
Does the Channel transfer monies to the owner?
always, on the day of arrival, via, Bank Transfer
Does the Channel need an invoice from the owner?
no
Does the Channel send confirmations to the client?
yes, after inserting a booking
cancellation questions
Which cancellation conditions does the Channel use?
you can choose a policy on the Channel's website
Does the Channel enforce the cancellation's conditions?
yes
Is the Channel's commission used as cancellation compensation?
never
Does the Channel allow you to decline bookings?
no
Download Masters of Distribution PDF with all this information.