Founded in 2003, Only-apartments specialises in apartment rentals for short and medium stays.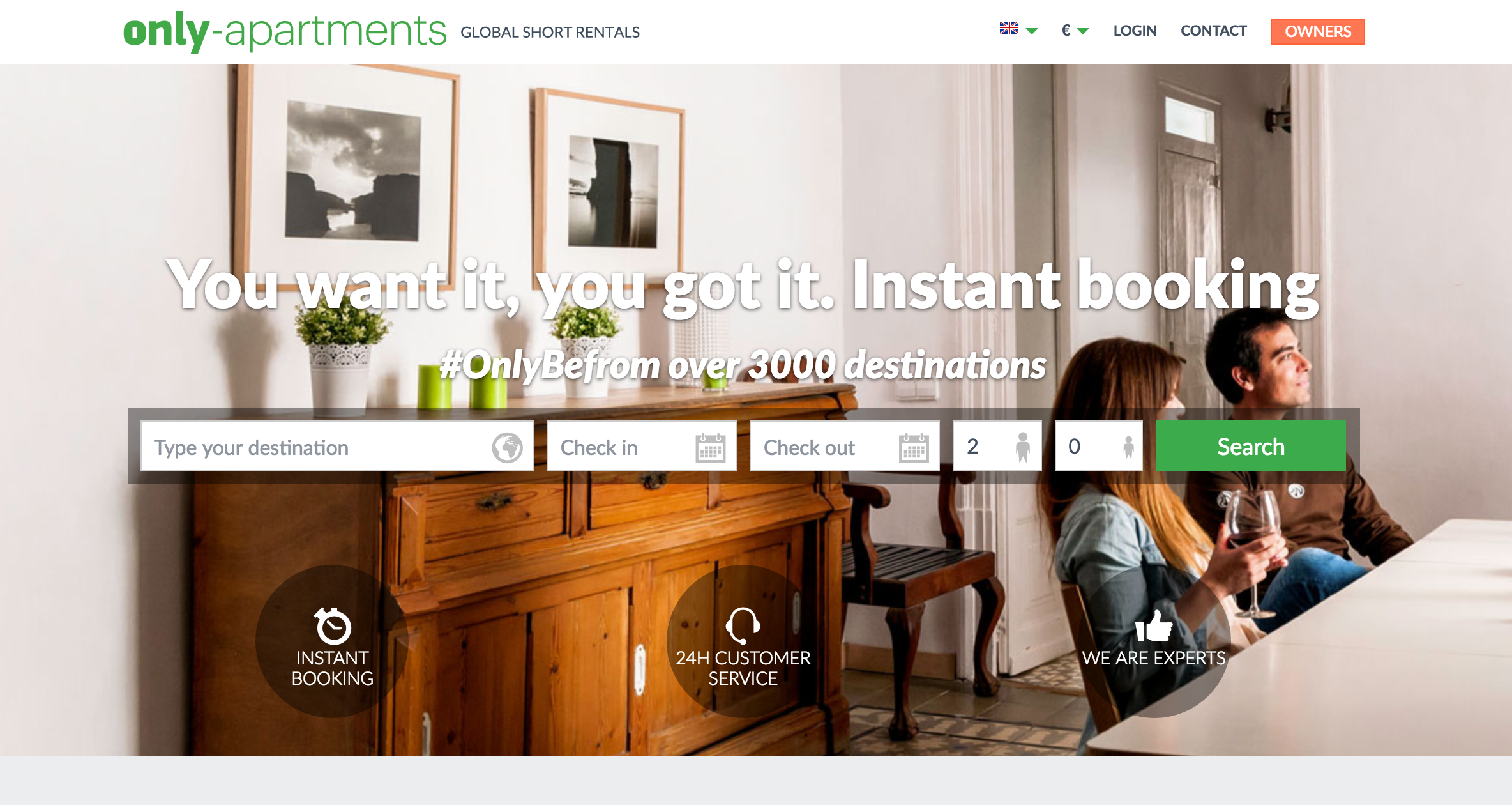 Who are they?
The company aims to offer the widest selection of apartments at a lower price than hotels. Only-apartments currently has over 125,000 apartments in 109 countries worldwide. At Only-apartments, booking is instant and efficient to make life easier both for travellers and property owners.

By keeping your calendars, pictures, descriptions, and all the other information needed to convince customers to book your property, up-to-date on Rentals United, it will always be up-to-date on Only Apartments.

Connect to us today and start making money with your property, and without unsuccessful requests. Receiving an email by Only-apartments is receiving a confirmed reservation
What is synched?
Bookings
calendars
Prices
Photos
property info
Accepts rentals in
Worldwide
Gets more bookings from
N/A
Payment questions
Does the Channel charge the client?
yes, their commission, total amount
Does the Channel issue invoices to the client?
yes
Does the Channel transfer monies to the owner?
always, 24 hours after arrival, via, PayPal, Bank Transfer
Does the Channel need an invoice from the owner?
no
Does the Channel send confirmations to the client?
yes, after inserting a booking
cancellation questions
Which cancellation conditions does the Channel use?
their own
Does the Channel enforce the cancellation's conditions?
yes
Is the Channel's commission used as cancellation compensation?
never
Does the Channel allow you to decline bookings?
no
Download Masters of Distribution PDF with all this information.