VRguest is the fastest growing global booking site for vacation rentals and resorts having already expanded to 67 countries in under one year of business.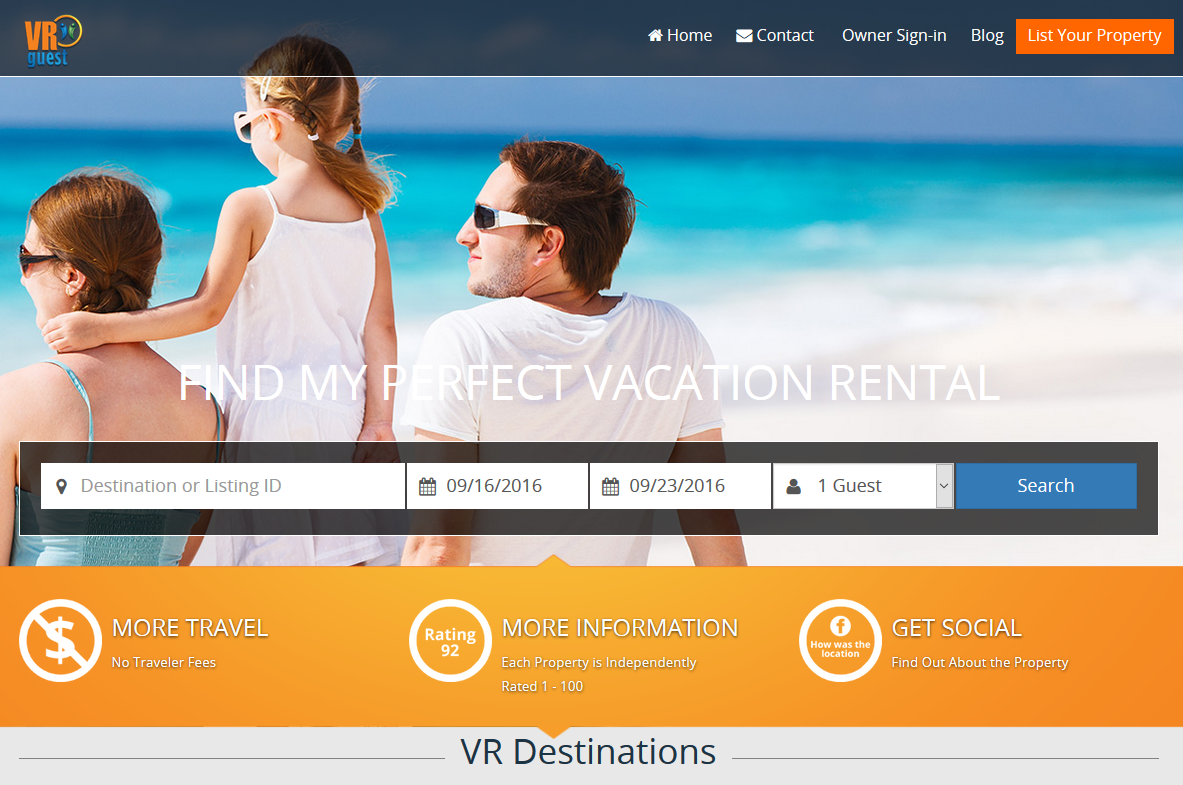 Who are they?
VRguest has 2-way integration with Rentals United so everything is updated automatically. VRguest gives the property managers and owners control. With VRguest, you control the cash flow and communicate directly with your tenants. This control allows you to brand your own business and increase your profits.

For Rentals United integrated properties, VRguest's channel commission is only 2.2% per booking. Even better, travelers love to book with us knowing that we don't have added bookings fees. With our low commission and zero booking fees, VRguest offers travelers one of the lowest prices possible. Be sure to add VRguest to your distribution to be a part of the fastest growing global booking site and let's keep the vacation rental managers in control
What is synched?
Bookings
calendars
Prices
Photos
property info
Location
Clearwater Beach
Accepts rentals in
Worldwide
Gets more bookings from
N/A
Payment questions
How much commission does the Channel require?
5% of the total booking minus cleaning
Does the Channel charge the client?
no
Does the Channel send confirmations to the client?
yes, after inserting a booking