By listing your property on Hostelworld.com you will avail of the expertise we have gathered since 1999 to become the world's leading reservations provider to the budget accommodation sector.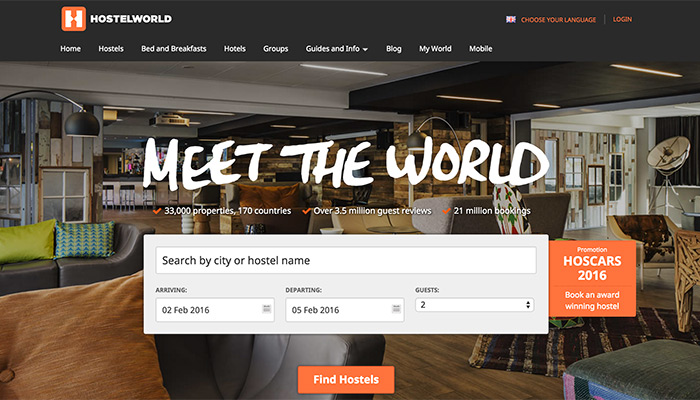 Who are they?
The numerous benefits include our extensive affiliate network of 3,500 global affiliate partners including Lonely Planet and Travellers point. We accept all budget vacation rentals (not villas) in Rentals United property inventory. Out top 10 cities are London, Amsterdam, Paris, Dublin, New York, Berlin, Barcelona, Rome, Sydney and Prague
What is synched?
Bookings
calendars
Prices
Photos
property info
Accepts rentals in
Worldwide
Gets more bookings from
N/A
Payment questions
How much commission does the Channel require?
15% of the total booking
Does the Channel charge the client?
yes, their commission
Does the Channel issue invoices to the client?
yes
Does the Channel transfer monies to the owner?
never
Does the Channel send confirmations to the client?
yes, after inserting a booking
cancellation questions
Which cancellation conditions does the Channel use?
yours
Does the Channel enforce the cancellation's conditions?
no
Is the Channel's commission used as cancellation compensation?
never
Does the Channel allow you to decline bookings?
no
Download Masters of Distribution PDF with all this information.